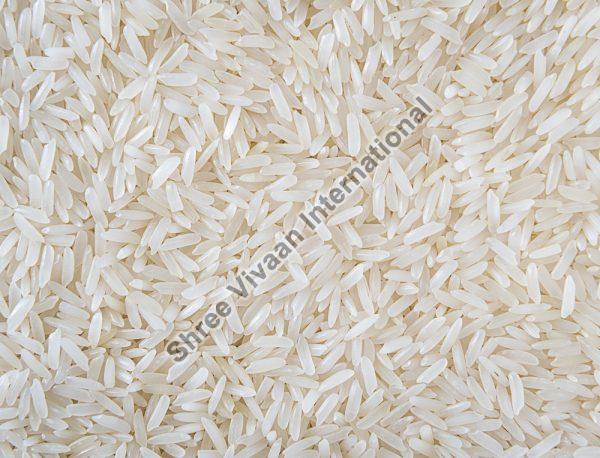 Rice is one of the most important crops in India and is cherished by people across the nation. This staple food item is used in a variety of dishes from sweet to savory. Basmati is one of the unique types of rice which is highly admired by people for its long grain, aromatic and pleasant fragrance. Almost 70% of the total basmati production in the world takes place in India only. There are many varieties of basmati rice available in the market and one such is Pusa Basmati Rice which is extremely popular for its extra-long slender grains, appealing aroma, and fluffy and non-sticky texture of the rice after cooking. This variety is highly used by people in their kitchens and restaurants to prepare popular traditional dish biryani or Pulao.
From, taste, and texture are three determinants that decide the quality of basmati rice. The benefits of consuming top-quality Pusa basmati rice are as follows-
It has a low glycemic index which makes it beneficial for diabetics as it doesn't affect blood sugar levels.
It stimulates digestive processes due to the good content of fiber that helps in reducing stomach problems like constipation, bloating, and other similar issues.
Rice is a gluten-free good that can be easily added to your diet for those who are suffering from protein allergies.
Pusa basmati rice has low levels of saturated fatty acids which reduces blood pressure levels and cholesterol levels. These both affect the cardiovascular health of the body and that is why it is important for a healthy heart.
Consumption of rice keeps you full for a longer period as fiber content breaks down slowly in the body which reduces the overall calorie intake.
The cultivation of Pusa basmati rice is confined to the northern region of India in the states of Haryana, Punjab, Uttar Pradesh, Uttarakhand, Himachal Pradesh, and Jammu & Kashmir. Out of these states, Haryana alone cultivates more than 50% of the total production in India. Being the leading producing state, there are many suppliers and to get the best quality you must choose the prominent Pusa basmati rice supplier in Haryana.
Some of the virtues of suppliers of Pusa Basmati Rice suppliers in Haryana are as follows-
They have a state of the art infrastructure equipped with cutting-edge technology-based machinery, tools, and other basic facilities, that support them in carrying out all the operations with ease and perfection.
The entire range of Pusa basmati rice is manufactured by the predefined industry guidelines, to ensure quality, purity, and durability.
They store 100% pure basmati rice in a well-equipped warehouse in hygienic conditions.
They have a separate team to check the quality of each lot of rice on various parameters before forwarding the consignment to the market.
They use a high-quality jute bag to pack the rice in different packaging sizes as required by the different clients.
They have sufficient capacity to meet the bulk as well as emergency orders from geographically distributed clients.
They offer aromatic Pusa basmati rice at competitive prices prevailing in the market.
Conclusion
The finest quality Pusa Basmati rice not only improves the taste of scrumptious Indian dishes but also allows you to experiment with any dish of your choice. It is perfect to serve on any occasion and there are endless reasons to include basmati rice in your diet. However, you just need to buy the right quality from the right brand as the premium Pusa basmati rice can be bought from the best Pusa basmati rice supplier in Haryana.